Within the framework of the new international climate change treaty, 163 countries  announced their Nationally Determined Contributions (NDCs), establishing national climate mitigation goals and, in many cases, also their objectives for adaptation. But how can we approach implementation of the NDC? In order to achieve effective implementation, some countries have already begun developing roadmaps for implementing their NDC.
Why are implementation plans necessary?
The NDC implementation plans help countries create a shared vision of the priority measures. The plans also facilitate coordination between different national as well as international bodies.  As a planning instrument, they aid in identifying and prioritizing the appropriate measures for achieving the national objectives that were defined for the period from 2020 to 2030. Within the framework of the implementation plans, an analysis can be made regarding the country's capacity of implementing these actions based on the available human, technological, and financial resources, as well as the resources required from outside sources. In addition, the implementation plans will help define a system for monitoring progress. Finally, they will facilitate the climate governing process by defining the role of public institutions and private entities in the implementation process, as well as proposals for complementing national climate change policies. In the case of developing countries, implementation plans will allow them to determine the level of international support they require for achieving their conditional goals. The international network CDKN published a guide for assisting countries in the development of their implementation plans.
First global implementation plans
Various countries have begun or have already finished developing their NDC implementation plans. Vietnam  developed an action plan for implementing the Paris Agreement through 68 specific tasks, taking into account a variety of possible financing sources. Thailand has a road map for their NDC based on an analysis of deficiencies and an analysis of their needs for assistance. Costa Rica has just begun including NDC implementation into their long-term development planning.  This country has also already defined 43 goals and actions in the urban, rural, and water sectors. In addition, Palestine, Israel  and Trinidad and Tobago have developed implementation plans.
Crucial advances in Mexico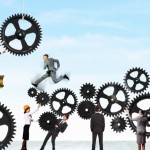 In the case of Mexico, priority goals and measures have been defined for eight sectors, and the cost of implementing the unconditional NDC  mitigation goal (22% reduction of greenhouse gases to a baseline scenario by 2030). Currently, Mexico is preparing the first version of its implementation plan.
The Mexican-German Climate Change Alliance, in conjunction with other projects of the International Climate Initiative (IKI) of the Federal Ministry for the Environment, Nature Conservation, Building and Nuclear Safety (BMUB) is assisting Mexico in transforming their NDC goals into implementation steps. Some actions are also financed by or in conjunction with Germany's Federal Ministry for Economic Cooperation and Development (BMZ).  Among others, the Deutsche Gesellschaft für Internationale Zusammenarbeit (GIZ) GmbH, on behalf of BMZ, is carrying out a cost study and prioritization of measures for the conditional mitigation goal (36% greenhouse gas reduction by 2030 with international aid).  Also, a study (BMUB and BMZ) was financed regarding the connections between the Mexican NDC and the Sustainable Development Goals (SDG).