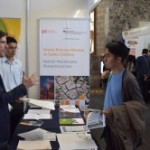 In the 2nd National Meeting on Answers to Climate Change, Science and Technology Innovation organized by the National Institute of Ecology and Climate Change (INECC in its Spanish-language acronym), the Deutsche Gesellschaft für Internationale Zusammenarbeit (GIZ) GmbH, in association with the Inter-American Institute for Cooperation on Agriculture (IICA) and the Secretariat of Agriculture, Livestock, Rural Development, Fisheries and Food (SAGARPA), announced the Climate Change and Agri-Food Production Agenda.
In order to progress towards an environmentally responsible agri-food production sector, a long-term strategy is needed that involves different institutions sharing the same interest. To that end, an agenda is essential that serves as a strategy for combating climate change in the field of agri-food production. In the national meeting, a summary of the jointly established agenda was presented, which consists of four central themes and three cross-sector themes on governance, mitigation of greenhouse gases and compounds, adaptation, integral disaster risk management, as well as research, development and innovation, development of capacities and communication, and economic and financial instruments. In all, these themes include 27 strategic lines and 76 lines of action, for which 319 activities are proposed. The agenda also has a set of indicators that seek to facilitate a systematic survey of information and efficient monitoring and evaluation of the agenda's progress and results.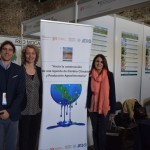 The main objective of the agenda is for the agri-food production sector to increase its capabilities for being environmentally responsible. Its principles and focus areas are: governance with respect to human rights, inclusion, gender equality, climate responsibility, and transparency and accountability.
In order to progress towards greater climate responsibility, the urgent need must be recognized to reconcile the dichotomy between a threatened sector and a threatening sector regarding negative effects of climate change. In Mexico, the agri-food production sector is threatened by climate change and its effects, such as freezes, hailstorms, heavy rains, droughts, and heat waves, which directly affect its production and productivity. Additionally, agriculture contributes to climate change due to the depletion of natural resources and greenhouse gas and compounds emissions, which represent 4.5% of the country's total emissions.
For Mexico, it is vitally important to reduce the vulnerability to climate change of the agri-food production sector in order to ensure food security and access to water. It is also essential to incorporate sustainable principles and practices of productive systems, integrated management of watersheds, and conservation of productive soils and environmental biodiversity.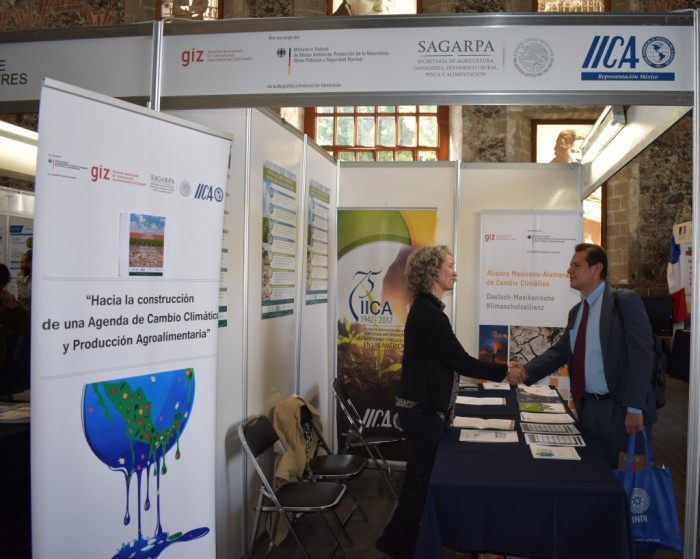 The agenda was developed by technicians and decision-makers from SAGARPA and its technical bodies in collaboration with the sector's productive and financial groups and associations, with contribution from GIZ (on behalf of the Federal Ministry for the Environment, Nature Conservation, Building and Nuclear Safety, BMUB) and IICA. The agenda summarizes two years' work thanks to the collaboration of public and private, national and international institutions from the entire agri-food production sector as well as the environmental sector. The event, in which the summary booklet was announced, was hosted by the National Institute of Ecology and Climate Change (INECC) and took place on November 27– December 1, 2017 in the "Biblioteca Mexico" in Mexico City. At the national meeting, a variety of climate change themes were discussed, such as public policies in Mexico, communication and culture, mitigation, adaptation, green growth, sustainable cities, pollution and environmental health.