Government representatives from Mexico's SEMARNAT (Ministry of Environment and Natural Resources), INECC (Institute of Ecology and Climate Change), and CONANP (National Commission of Natural Protected Areas) participated in the Second International Workshop of the EbA Community of Global Practice, where they exchanged knowledge, capabilities, and successful experiences regarding mainstreaming ecosystem-based adaptation measures.  
The meeting brought together 80 experts from governments, international organizations and civil society from 22 countries. The participants exchanged experiences on entry points for the integration of the approach in public policies and decision-making processes, case studies in the implementation of EbA, and financing as well as monitoring and evaluation (M&E) of measures.
The Mexican delegation, through the Directorate General of Climate Change Policies (DGPCC) pertaining to the Ministry of Environment and Natural Resources (SEMARNAT), shared the entry points for the integration of EbA measures in its Nationally Determined Contributions (NDCs) as well as the plans for a National Adaptation Plan (NAP). Additionally, the Directorate responsible for Climate Change Strategies of the Mexican National Commission of Natural Protected Areas (CONANP) presented experiences in the analysis of accomplishment regarding the implementation of EbA measures in the "Programs for Adaptation to Climate Change in Natural Protected Areas". Finally, the General Coordination of Adaptation of the National Institute of Ecology and Climate Change (INECC) shared its work in the project "Coastal Wetlands in the Gulf of Mexico" (GEF- World Bank). In addition, the Mexican delegation actively participated in discussions on financing, economic valuation of EbA measures,  the analysis of vulnerability and the new approach and concept of risk used by the IPCC in its latest AR5 (Assessment Report).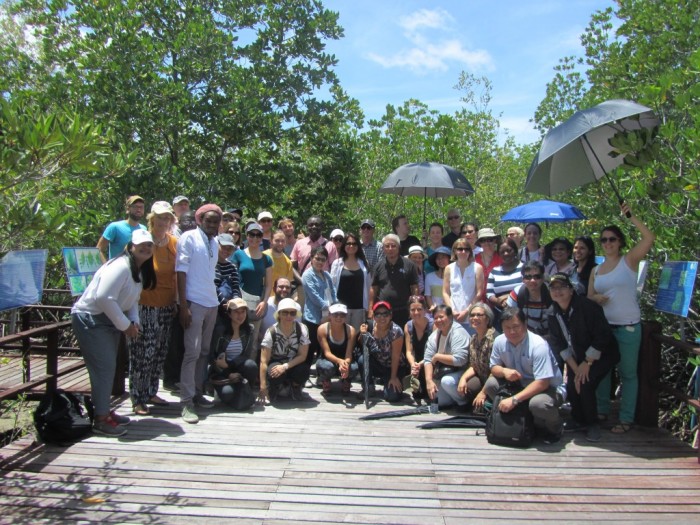 The workshop concluded with a discussion on the fundamental aspects for the present and future implementation of EbA. At the end of the workshop, a field trip was organized to Sirindhorn Environmental Park in Hua Hin. During this visit, participants learned more about mangrove management, communication efforts and environmental education in the area. In addition, two simultaneous trainings were offered on mainstreaming EbA measures and economic valuation. The first sought to familiarize participants with political and conceptual debates on EbA, biodiversity and ecosystem services. The second focused on the costs and benefits of the implementation of EbA measures.
The "Second International Workshop on EbA Community of Practice" was held in the framework of the "Mainstreaming EbA" project implemented by the Deutsche Gesellschaft für Internationale Zusammenarbeit (GIZ) GmbH on behalf of the German Federal Ministry for Environment, Nature Conservation, Building and Nuclear Safety (BMUB). The meeting was held from August 21 to 27, 2017 in Thailand.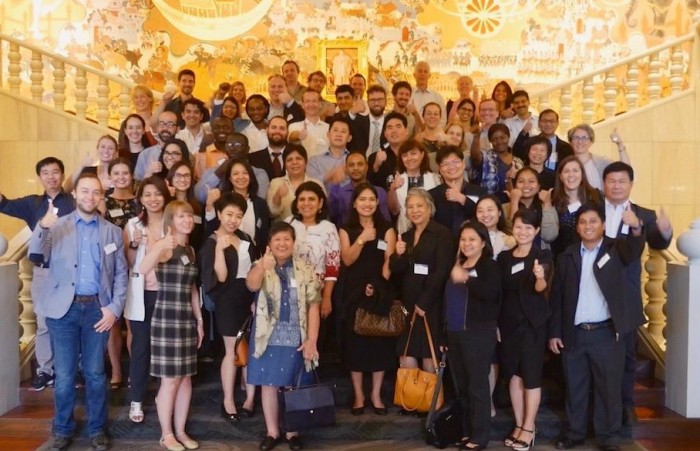 Adaptation Community: http://www.adaptationcommunity.net/2nd-international-eba-community-of-practice-workshop-in-bangkok-21-24-august-in-bangkok/