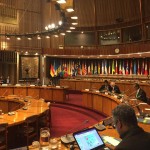 Harmonizing disaster risk management in the New Urban Agenda 2016-2036 is a priority for sustainable growth of the cities. For this reason, the Global Initiative on disaster risk management bolsters the subject within the Regional Action Plan of this Agenda.

One year after the Conference on Housing and Sustainable Urban Development or Habitat III, as it is commonly known, the Cities Conference was held from October 2 to 6, 2017, at the headquarters of the United Nations Economic Commission for Latin America and the Caribbean (ECLAC) in Santiago, Chile.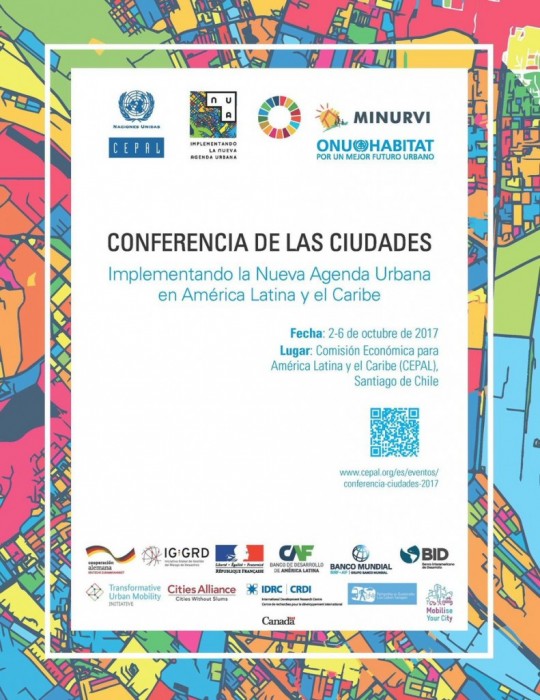 The conference "Resilient Cities in Latin America and the Caribbean" focused on key concepts, experiences and repercussions. In the welcoming remarks from the Ambassador of Canada in Chile, Patricia Peña, and the Minister Counselor of the German Embassy in Chile, Peter Sauer, the relevance was emphasized of risk management and the significance of the subject regarding the implementation of the New Urban Agenda (NUA) for inclusive, secure, resilient and sustainable cities. In addition, Dr. Allan Lavell, researcher at the Latin American Social Sciences Institute (FLACSO) and winner of the 2015 UN Sasakawa Award for Disaster Reduction, gave a key note on the triple dividend of disaster risk management.
In collaboration with ECLAC, Deutsche Gesellschaft für Internationale Zusammenarbeit (GIZ) GmbH, through the Coordination for Latin America and the Caribbean of the Global Initiative on Disaster Risk Management (GIDRM), was in charge of the first panel on "Urban Resilience and the Regional Action Plan" moderated by Enrique Guevara Ortiz, Director General of Research and Studies on Alerts and Risks of Mexico (IDDEAR as per its acronym in Spanish).
In this panel, with the participation of speakers from the United Nations Office for Disaster Risk Reduction (UNISDR), representatives from different Latin American City Development and Planning Ministries as well as local governments' mayors, a vivid exchange and discussion took place about national urban policies, legal urban frameworks, planning and integrated urban and territorial design, as well as financing of urbanization and local implementation measures of NUA focused on resilience and disaster risk management. The subject has become even more relevant due to the two earthquakes in Mexico in September 2017 and the impact of hurricanes in the Caribbean.
In this regard, GIDRM is implementing actions of urban resilience with counterparts in Barranquilla, Colombia, Chacabuco, Chile and Angra dos Reis, Brazil. The mainstreaming of disaster risk management in urban planning, and particularly in Latin America where more than 70% of the population live in urban areas, is of paramount importance for resilience and sustainable development in the region.
More information:
http://conferencias.cepal.org/ciudades2017/Index.htm
https://www.cepal.org/es/eventos/conferencia-ciudades-2017