The global Project TIC-A started the co-creation process in order to design a digital platform that will help Guadalajara City to generate useful information for its ongoing urban planning process to design strategies for climate change adaptation.
The City of Guadalajara has adopted a climatic challenge and has appointed its Government Innovation Directorate as the operative counterpart of the global project "Information and Communication Technologies for Climate Change Adaptation in Cities (TIC-Ain its Spanish-language acronym)". Together with GIZ, the Government Innovation Directorate called for a "Kickoff Workshop" (October 16-17, 2017) directed at officials and directors of the departments of Environment, City Planning, Integral Management of the City and the Metropolitan Institute of Planning (IMEPLAN), among others. This workshop is part of the phase of 'Preparation of the TIC-A project' and opens up the continuous process of co-creation as the founding principle of the project.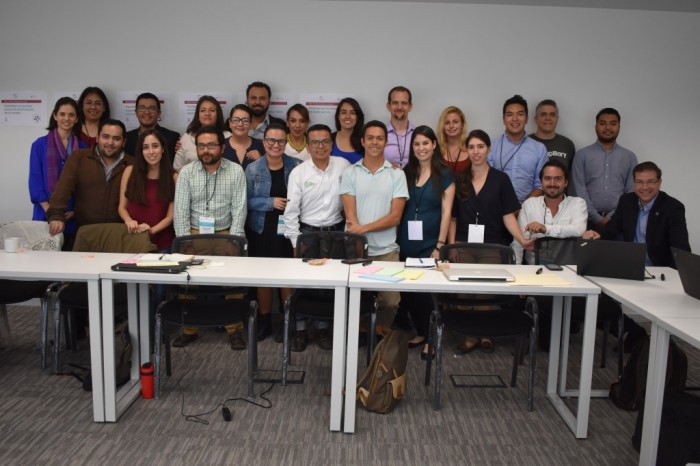 The participants contributed with their vision of vulnerability and their concerns of the environmental problems of Guadalajara. They explained their efforts made to tackle them, the position within their political agendas, and their capacities to assume a fundamental role in the design, development, piloting and evaluation of the digital solution proposed in TIC-A.
The workshop was divided into presentations given by GIZ, talks about the efforts made by each agency in the field of climate change, a series of dynamics facilitated to introduce the participants to the concept of 'Adaptation' and its impact on the territory. The contributions arose from participatory processes facilitated during the workshop, which were useful for the elaboration of the operational plan of the project envisioned in the short and medium term.
Three climatic challenges were prioritized by the participants: extreme climatic events / floods, increase of temperature and water availability. Therefore, the solution should focus on urban trees, since, according to the results of the participatory budget of the city, trees are of great interest to local citizens.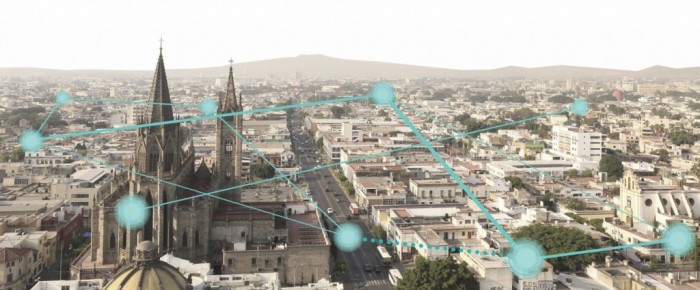 The global program "Information and Communication Technologies for Climate Change Adaptation in Cities (TIC-A in its Spanish-language acronym)", funded by the Federal Ministry for the Environment, Nature Conservation, Building and Nuclear Safety (BMUB) through the International Climate Initiative (IKI) and implmented by  Deutsche Gesellschaft für Internationale Zusammenarbeit (GIZ) GmbH, supports the City of Guadalajara in the process of conceptualization, development, piloting and evaluation of a digital solution to adapt to climate change with and for its citizens.
TIC-A brings to the City of Guadalajara innovative approaches and methodologies for the development of civic technology to help the city become a "Smart City". The results will generate tools and innovative data that will help Guadalajara to design planning strategies aimed at increasing its resilience.
The next steps in this co-creation process are the definition of specific problems in cooperation with local citizens through a process of 'Design Thinking' as well as re-directing coordination efforts among actors and key programs in the digital ecosystem of innovation.
Press release:
http://www.axopolis.com/la-ciudad/guadalajara/19186-guadalajara-y-la-deutsche-gesellschaft-fur-internationale-zusammenarbeit-desarrollan-una-solucion-digital-para-la-adaptacion-del-cambio-climatico.html
City Council of Guadalajara:
Government Innovation:
https://mapa.guadalajara.gob.mx/
Metropolitan Planning Institute: